Naples-based entrepreneur Kousay Askar remains committed to vital good causes in Southwest Florida.
Kousay Askar is a self-made businessman with more than 25 years of executive and operational experience in the restaurant industry. A proud resident of the popular Florida coastal city of Naples, Askar is committed to a variety of crucial good causes in the area.
"As a proud Naples resident, I'm acutely aware of the importance of supporting local charities, nonprofit organizations, and other good causes," says Kousay Askar. Askar is a dedicated husband and proud father of seven children, all active parishioners at St. Ann Catholic Church.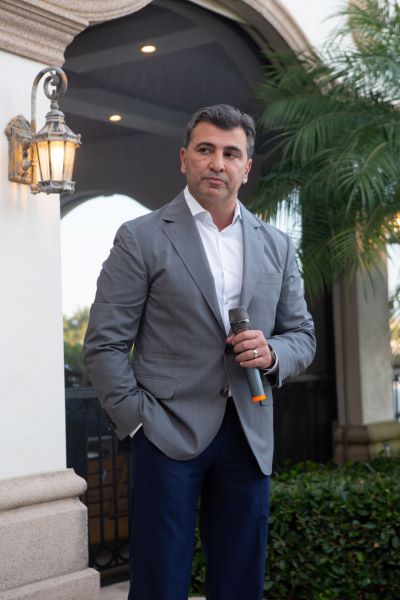 In his professional life, the entrepreneur runs a vast portfolio of businesses, from foodservice franchise brands to commercial real estate operations, and employs thousands of people across the country. Despite being a national business mogul, Askar remains firmly focused on supporting various good causes in his home city.
Extremely active in the local community, good causes backed by good causes backed by Kousay Askar includes the Golisano Children's Museum of Naples. He's also a long-standing supporter of the Naples Fire Department and Collier County Sheriff's Office.
Founded in 2002, the nonprofit Golisano Children's Museum celebrates the natural curiosity of children by offering an educationally dynamic space designed to encourage exploration and discovery. "It's a brain-building powerhouse," explains Kousay Askar, "and the region's first museum devoted to children and families and dedicated to learning through play."
Kousay Askar and his family are active parishioners at St. Ann Church in Naples. His wife also sits on the St. Ann School Foundation board. Elsewhere, Askar has been affiliated with nearby Ave Maria University since 2003 and is a co-founder of the Ave Maria Law School Veterans Library.
Other local commitments made by made by Kousay Askar include serving on the board of the Community School of Naples. Here, he and his wife have chaired the school's annual Angel Ball, a popular event that raises funds for the institution's financial aid program.